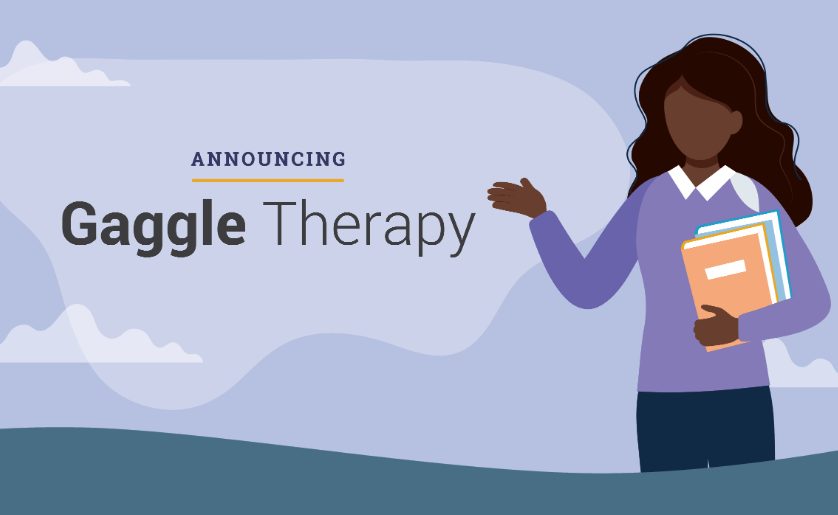 Hoquiam School District students and staff:
The mental health of Hoquiam students and staff is a top priority. That's why we're offering a new service: Gaggle Teletherapy.
If you're feeling sad, hopeless, angry, or anxious—or having challenges with your family, friends, or relationships—therapy could help.
Gaggle Therapy is a free, confidential option to connect weekly with a therapist online and on your schedule.
Getting started is easy. Simply sign up for the service (see links on the right), fill out two forms, and get matched with your therapist!
You'll join each session from school or home through a link sent to your email.
WHO IS ELIGIBLE?
Any student or staff in the Hoquiam School District is eligible for free and private therapy sessions through Gaggle Teletherapy.

Students (age 13 or older) can sign up themselves for therapy.

Students can be referred to therapy by a BSD staff member or parent.

Any staff member can participate.
WHAT IS GAGGLE NOT APPROPRIATE FOR?
If you are experiencing an immediate mental health crisis or emergency, call 911. Gaggle is appropriate for non-emergency, long-term or short-term therapy.
HOW DOES IT WORK?
Students and staff who would like to participate in Gaggle Therapy sign up online. They will be matched with a therapist and provided with ongoing teletherapy using a computer or tablet from the comfort of your home or school.

Sessions are flexible and may be scheduled during school hours, at night, or on weekends. Each session lasts 45 minutes and will be conducted via video call on a weekly basis.
HOW MUCH DOES IT COST?
The service is FREE. There are no costs for you to use Gaggle's teletherapy service.

Although it is free to use this service, we ask that you attend sessions as scheduled or cancel a minimum of 24 hours if you are unable to attend.
IS IT SAFE AND CONFIDENTIAL?
Gaggle only partners with licensed therapists who have undergone a background check and who have a track record of providing mental health support to young people.

The information you share with your therapist will not be shared or tracked by the Hoquiam School District. Gaggle follows all federal laws and guidelines to keep your information private and secure at all times.