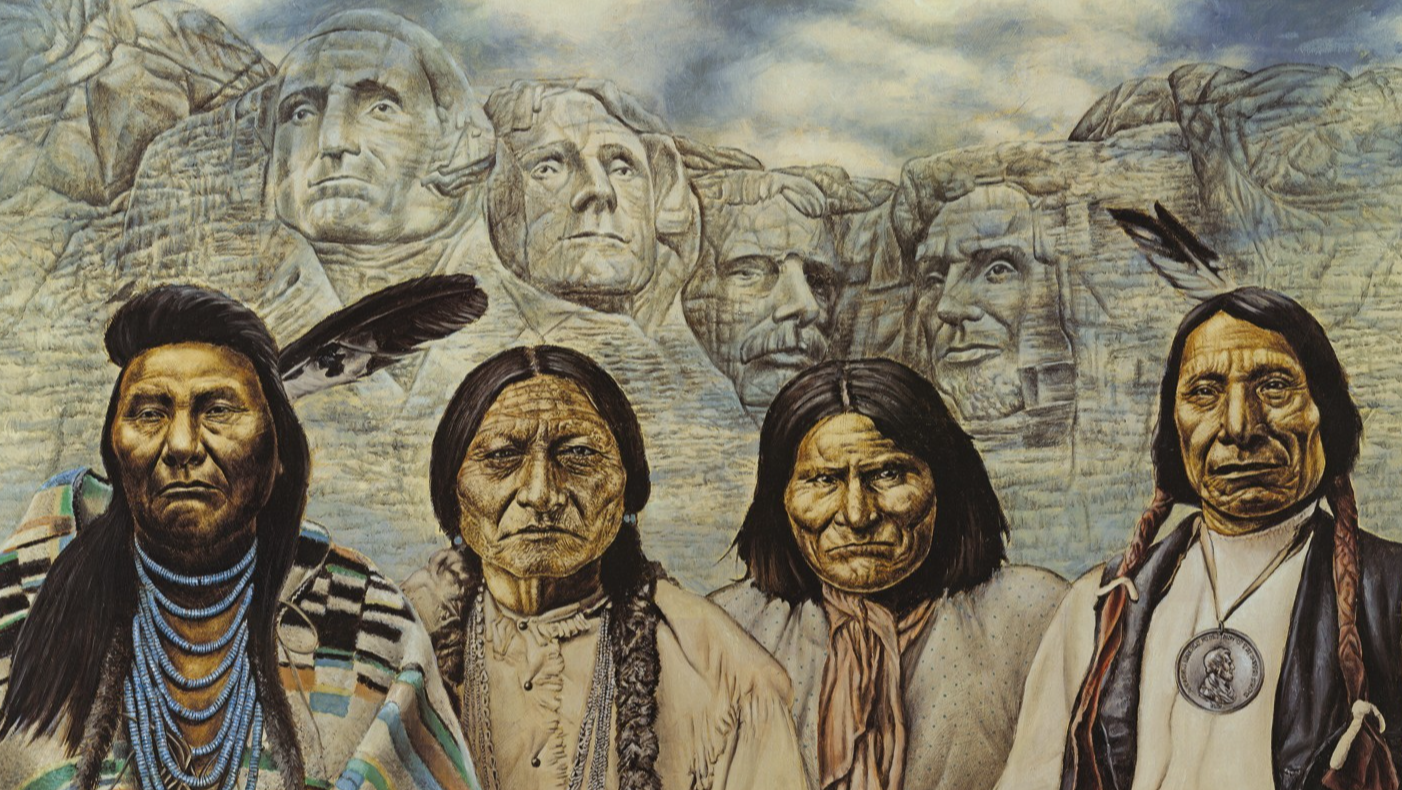 David Behrens, "Original Founding Fathers" 2006
Statement and link to House Bill 2551 affirming Native students' right to wear tribal regalia for commencement ceremonies, from the Office of the Superintendent and the Office of Native Education for Washington state.
So What Exactly Is 'Blood Quantum'?
A brief history and background on blood quantum and how it currently affects different tribes through enrollment, citizenship, and sovereignty. Given by NPR.
Since Time Immemorial: Tribal Sovereignty in Washington State
This site is from the Washington office of the superintendent of public instruction. It provides information on the Since Time Immemorial curriculum that was mandated in 2015 as needing to be taught in our schools with the goal of teaching from a place of inclusion regarding Tribal sovereignty in Washington state.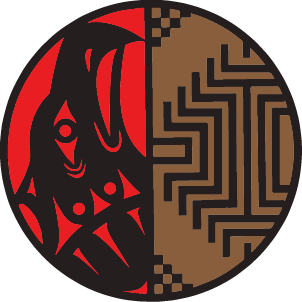 This is an interactive site that gives information about Tribal lands, treaties, and languages. It can be explored to learn more about territory acknowledgement and the ancestral lands of local tribes.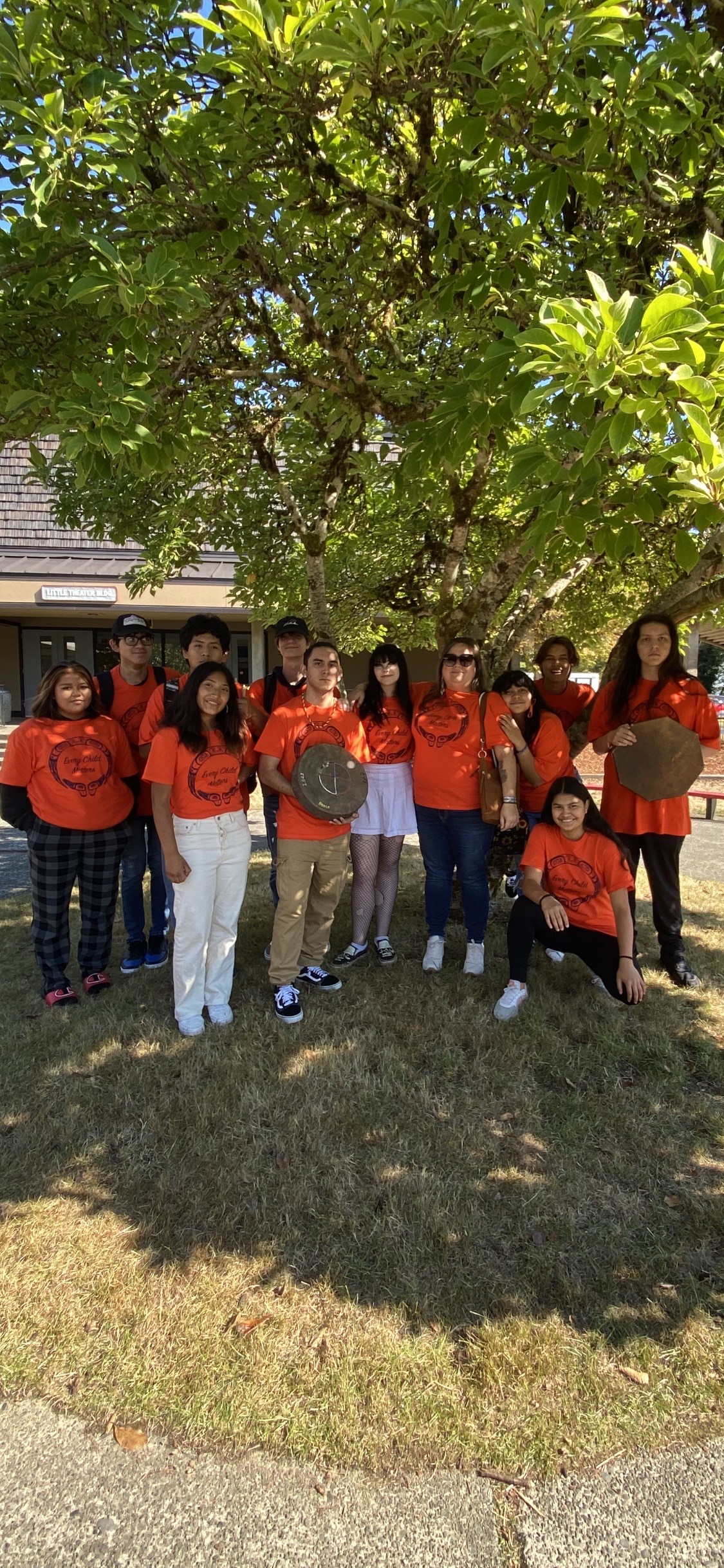 See link below for article from WeRNative on scholarship preparation.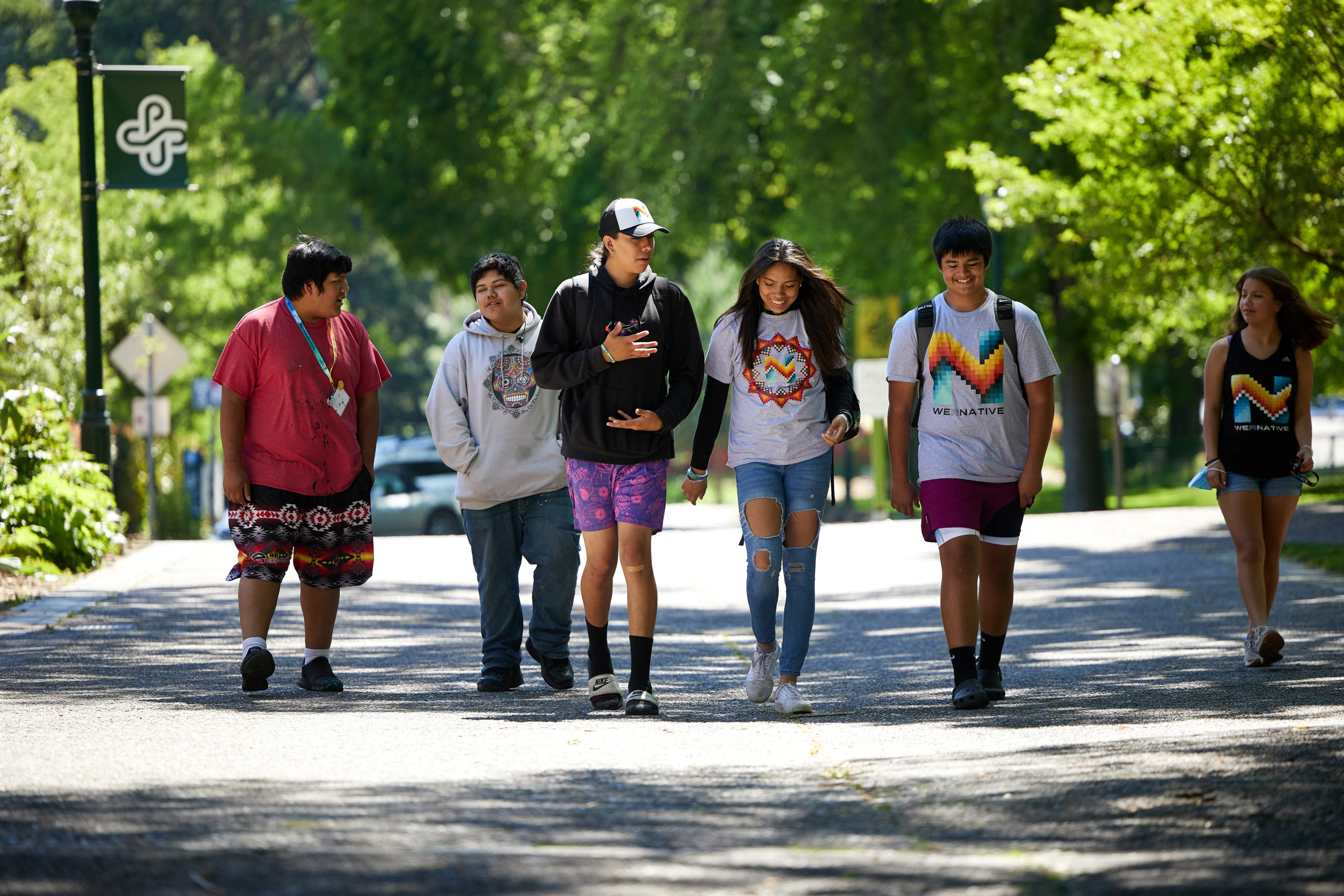 Scholarship Opportunities
November is National Native American Heritage Month!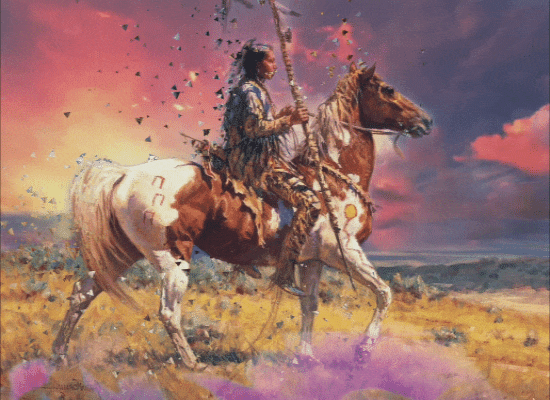 New Native Ed. Logo is Here! We finally have our program logo up and running! We are representing with the Quinault language. Translation: "Grizzly (bear) Pride, Native Style. Hoquiam." This was an incredible undertaking for the program and our students.
Three Sisters Harvest Celebration is Nov. 14th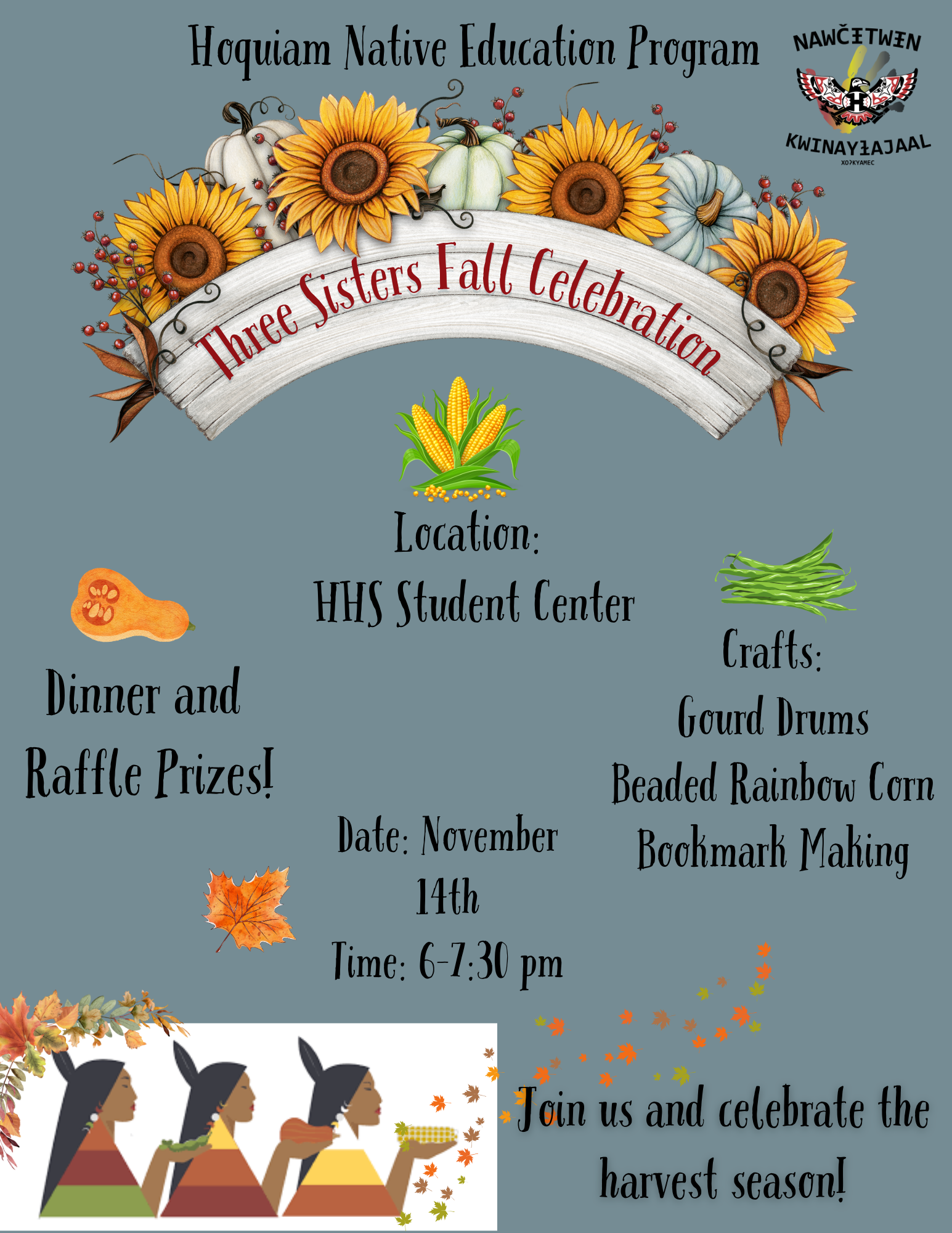 Native Ed. Class Schedule by School:
HHS: Mondays from 9:05-9:35 am
HMS: Every other Friday during homeroom
Lincoln Elementary: 2nd Wednesday of the month from 11-11:30 am
Central Elementary: Upcoming
Emerson Elementary: Every first Monday of the month at 10:00 am
Something to Think About...
The victims of the Osage "Reign of Terror" during the 1920s are calling out for justice. How their stories are being retold today through print and film.
Our most recent "Spotlight" issue discusses the Osage "Reign of Terror" that took place in the early 1920s. When oil was discovered beneath the Osage reservation tribal members became overnight millionaires as well as targets for their wealth. The release of Killers of the Flower Moon by David Grann as well as a film of the same name has brought the Osage' need for justice back into the media.
The following PBS short film gives a historical overview of what happened to the Osage."The Osage Murders" is a historical documentary focusing on the events that occurred on the Osage reservation in the 1920s.
Native Ed. Bi-Monthly Newsletter
Spotlight on American Indian History
Our Native Education Program is proud to present a new monthly article series, "Spotlight on American Indian History" that highlights important moments and contributions to American history by American Indian and Alaska Native peoples. Please click on the links below for our current and past articles.
Note: Due to the growth of the program Spotlight articles will now be released quarterly to allow for more time for other program activities/focus.
Qtr. 1, yr. 23-24' Topic: The Osage Reign of Terror: Murder, Oil, and a Scorsese Movie