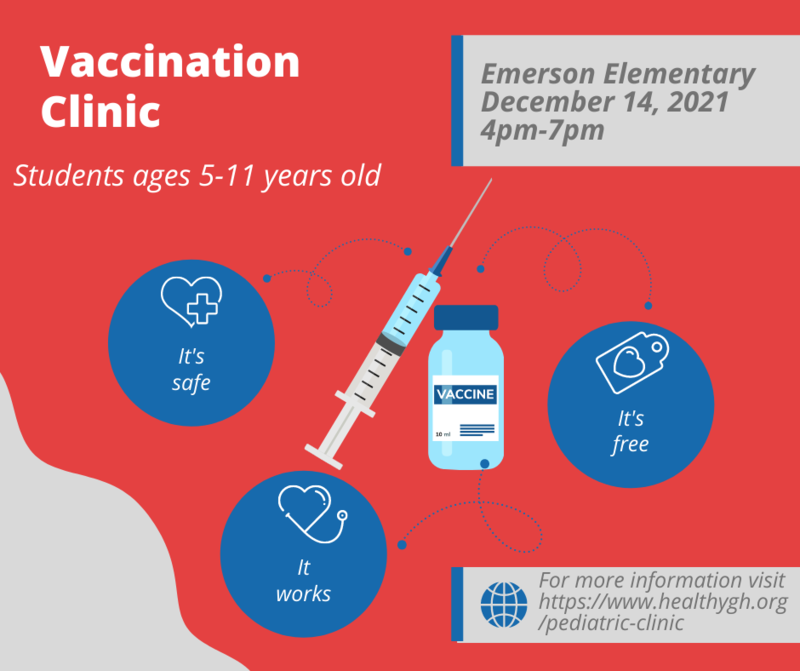 Grays Harbor Department of Health is partnering with the Hoquiam School District to offer the first of two pediatric doses of the Pfizer Covid 19 vaccination to any interested students between the ages of 5-11. This clinic is strictly for pediatric doses and does not include vaccinations for students 12 or older and/or adults.
The clinic will be held in the cafeteria at Emerson Elementary School from 4pm-7pm. Below are links to additional information about the vaccination as well as other documents that need to be completed prior to the vaccination being administered.
You can also visit the Grays Harbor Department of Health website to find more information on preparing kids for getting vaccinated, as well as to links to more information and FAQ's which some families may find helpful.
Families will need to complete a pre vaccination screening checklist and sign minor consent form.
If you have any questions?
Call the COVID-19 Resource Center in Aberdeen
(360) 964-1850
Monday - Friday 8:30am - 4:00pm