Our Grizzly Athlete of the Week for May 16-21 is Giovanni Foster (12) Track & Field Dad is Nathaniel Foster Jr. Other Sports: Football & Basketball Favorite food: Pizza Biggest influence and why: My friends because the people I run with push me to be better. College plans: Grambling State University to major in Accounting Accomplishments: Giovanni Foster recently participated in the 1A District 4 Track and Field Championships. He is the 100 meters District Champion with a time of 11.28 - his a personal best! He also was part of our 1A 4x100 meter relay Championship team which ran a season best time of 45.27. In his third event in the Championship Meet was the 200 meter and Gio took 2nd place which qualifies him to run this event also at the state meet. Giovanni qualified in 3 events for this week's 1A State Championships at EWU. Giovanni is the FASTEST 100 yard dash runner in all of District 4 at the 1A Classification!!!!! GO GIO GO!
Hoquiam HS Athletics with support of our Grizzly Booster Club is excited to celebrate our 2022 Seniors who have signed a Letter of Intent to compete in Collegiate Athletics! This event is open to all who would like to come celebrate Grizzlies who are taking their athletic journey into the next level of competition. We look forward to a full crowd to help us celebrate these six 2022 graduates! GO GRIZZLIES!
Our Grizzly Athlete of the week for May 9-14 is Minh Thi Butler ( 12) Girls Golf Parents are Robert & Hein Butler Other school activities/clubs: Band, Choir, Drama, Honor Society Favorite food: bana bo` Biggest influence and why: My teachers because they always push me to achieve more than I believe I'm capable of. College plans: Attending the University of Washington School of Music and plan to major in Music Education Accomplishments: Minh Thi Butler was the number one golfer on the Grizzly team throughout the entire season. Her hard work and dedication earned her a trip to the State Golf Tournament with her 7th place finish at Districts. Minh Thi was also selected as a 2nd Team All-League Golfer. In addition to her success on the golf course, Minh Thi is getting ready to graduate #1 in her class! She will be attending U of W in the Fall. Another great Grizzly making her mark!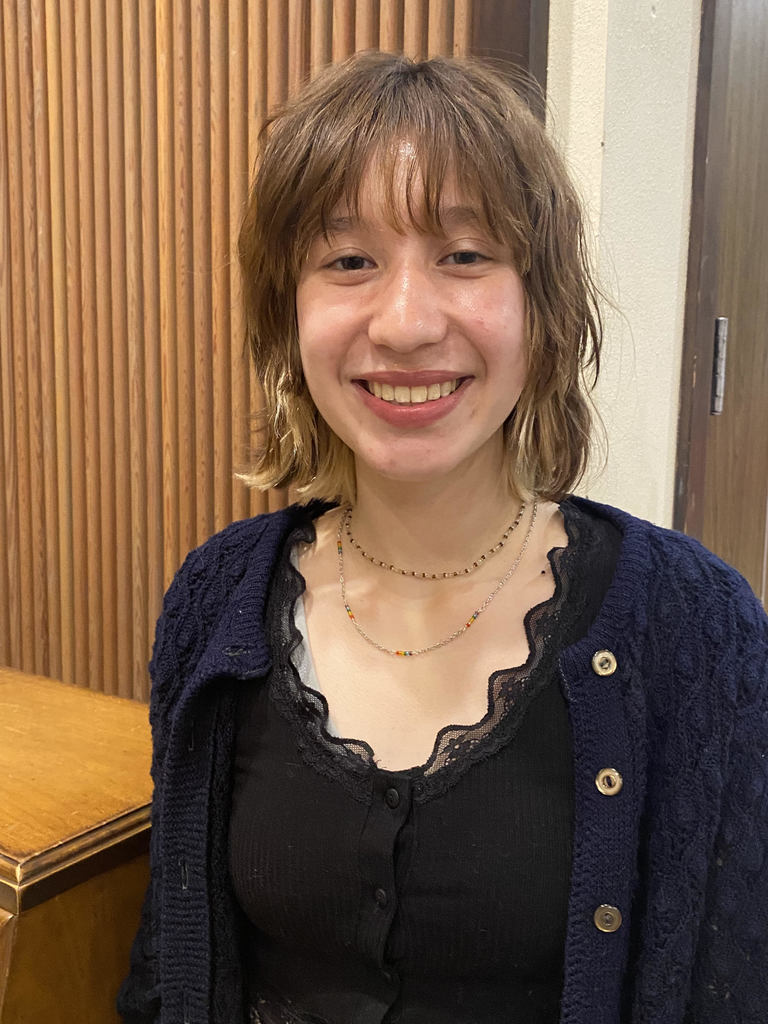 IMPRORTANT NEWS ~ Varsity Fastpitch is rained out today 5/18 in Centralia. Same tournament schedule set in place for Thursday 5/19. Please spread the word so Hoquiam fans do not travel down for contests today! GO GRIZZLIES!
Our Grizzly Girls Golf team is competing in the 1A Districts Championships today and tomorrow at Tumwater Golf Course. Good luck Coach Sundstrom and competitors Minh Thi Butler, Natalia Pieraccini, Eva Jump, Mikaela Murphy, Molly Gundersen Cora Bisher GO GRIZZLIES!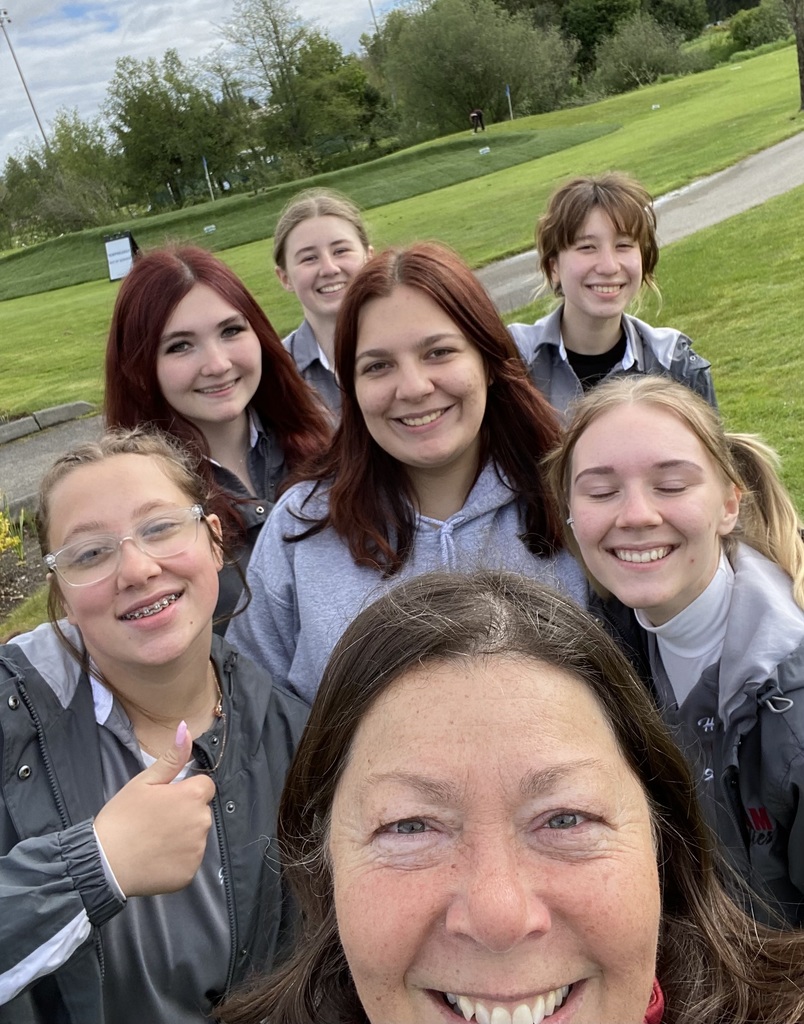 Our FIFTH 2022 Grizzly to sign a National Letter of Intent to play Collegiate Athletics is Yesica Pena!!! Yesica will be attending South Puget Sound Community College and compete in Women's Soccer ⚽️ Way to go Yesica! The Grizzly community is so excited for your next adventure!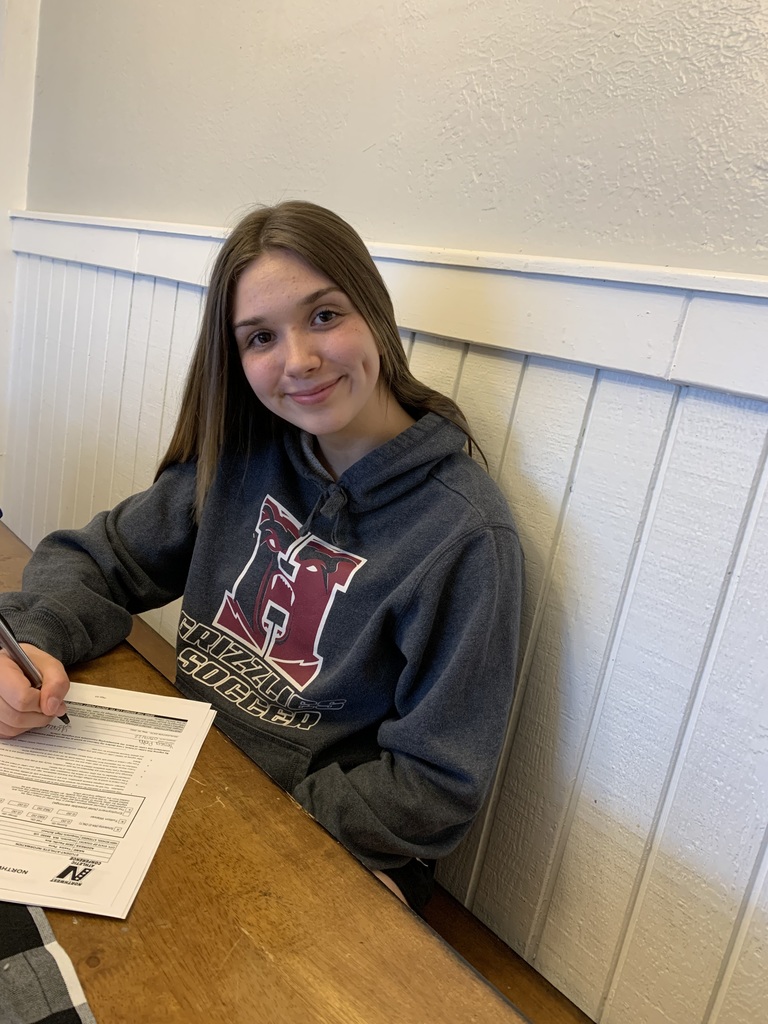 We have TWO Athletes of the Week for May 2-8th! Chris Bryson (10) Varsity Baseball Parents are Chris & Heidi Bryson Other Sports: Basketball Other school activities/clubs: Riding Dirt Bikes Favorite food: Pizza Biggest influence and why: My parents because they believe in me and encourage me College plans: Become a Carpenter. Accomplishments: Chris had a great three-game series against Eatonville last week. He had three hits in a double-header at Eatonville and then helped the Grizzlies by holding the Eatonville Cruisers to one run in six innings of pitching at Olympic Stadium the next day. Chris' performance was one of the best by any Grizzly pitcher this season. Good job Chris... Grizzly PROUD!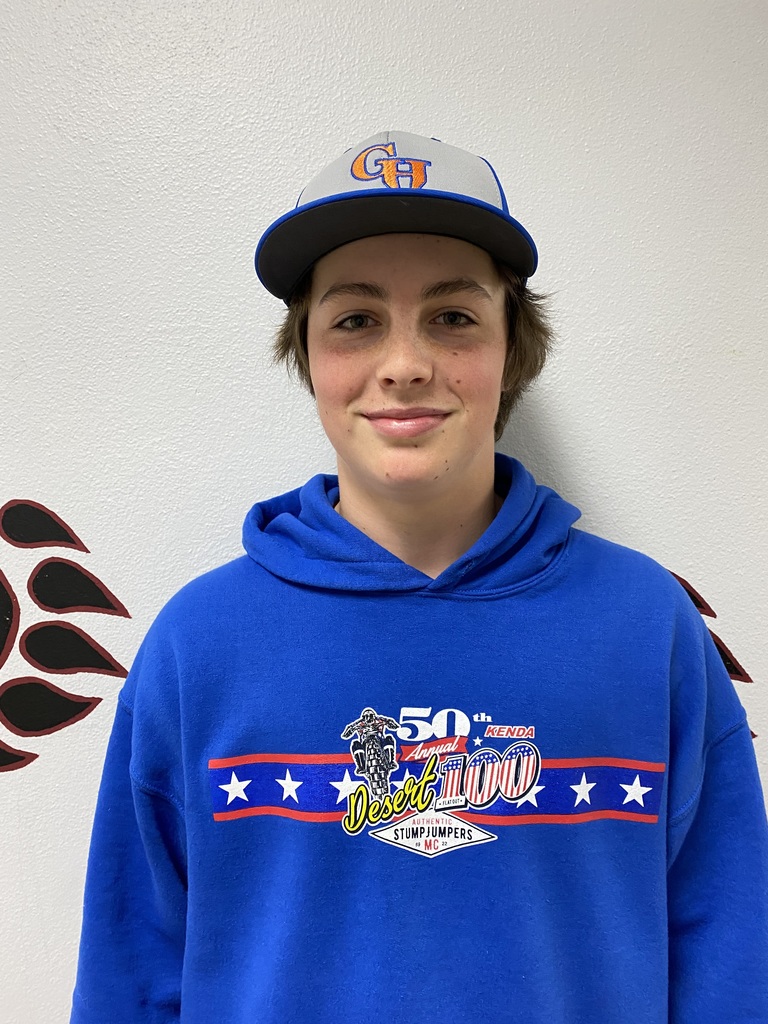 Our Grizzly Athlete of the Week for April 25-30th is..... Ashlinn Cady (11) Varsity Fastpitch (who we caught up with on Cowboy vs. City Spirit Day) Parents are Craig Cady & Angie Folkers Other Sports: Volleyball, Basketball Other school activities/clubs: National Honors Society, ASB Favorite food: Brandon's Chicken Fettuccine Biggest influence and why: My parents because they push me to be my best and try new things. College plans: Go to a four year college and get a teaching degree or an accounting degree. Accomplishments: Ashlinn Cady got 3 hits, drove in 6 runs and hit a game winning grand slam home run in the bottom of the 6th inning against Raymond on Thursday April 28th. Ashlinn is a great teammate who leads by example. She is hitting .366 with 2 home runs and 9 RBI's in 11 games this season. She has recently moved from the infield to the outfield to help the team defensively. We look forward to strong post-season performances from Ashlinn!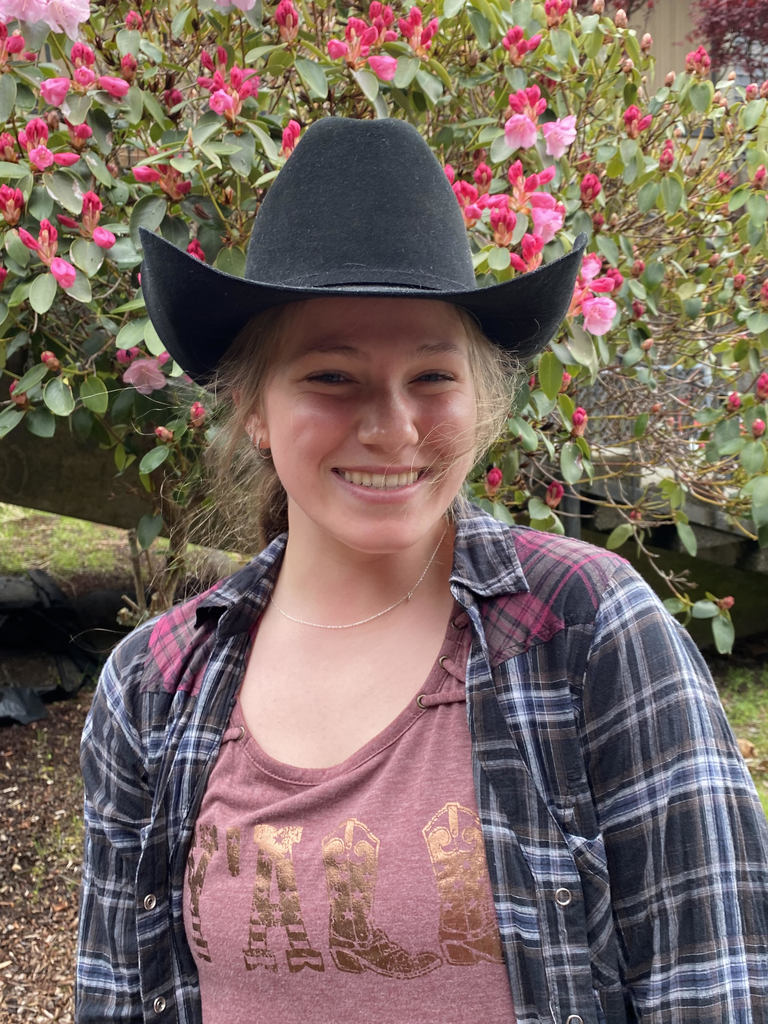 HOT OF THE PRESS!!!! Our fourth Grizzly 2022 graduate that will be competing in Collegiate Athletics is Emma Johnson who is pictured signing her Letter of Intent for Women's Soccer at Grays Harbor College! Fantastic news and congrats Emma ⚽️!! All of Hoquiam is excited for your next journey 🙌🏻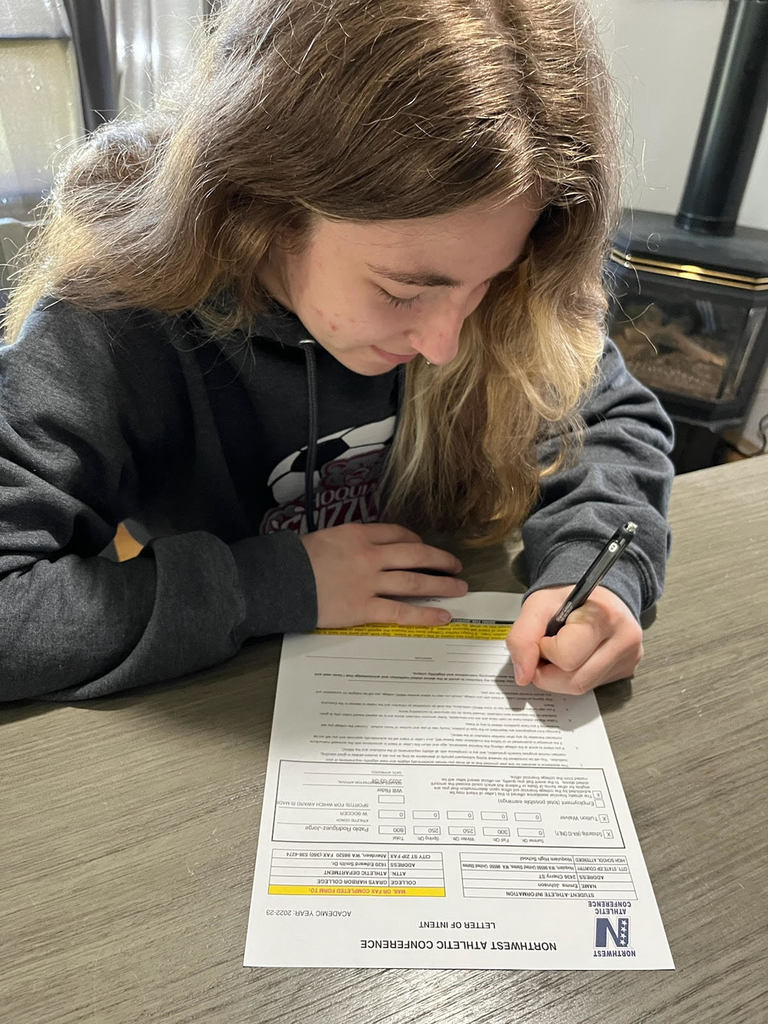 Our Grizzly Athlete of the week for April 18-23rd is.... Eva Jump (10) Varsity Girls Golf Parent are David & Angela Jump Other school activities/clubs: National Honor Society Favorite food: Avocado Toast Biggest influence and why: In golf, it would be my brother Michael. Michael is a really dedicated and continuously working to become a better golfer. College plans: Earn my AA from Grays Harbor College and then transfer to a University. Accomplishments: Eva, only a sophomore, has proven herself to be dedicated to Golf. She dropped 20 strokes from her first match of the season to her season best score against Aberdeen on Friday, April 22. Her hard work at the driving range and on the putting green has earned her the 2nd spot on our team. We anticipate that Eva's dedication and hard work will bode well for her as well as our Grizzly Girls Golf team that will be competing in post-season Championship matches in the near future. Keep up the great progress Eva!!!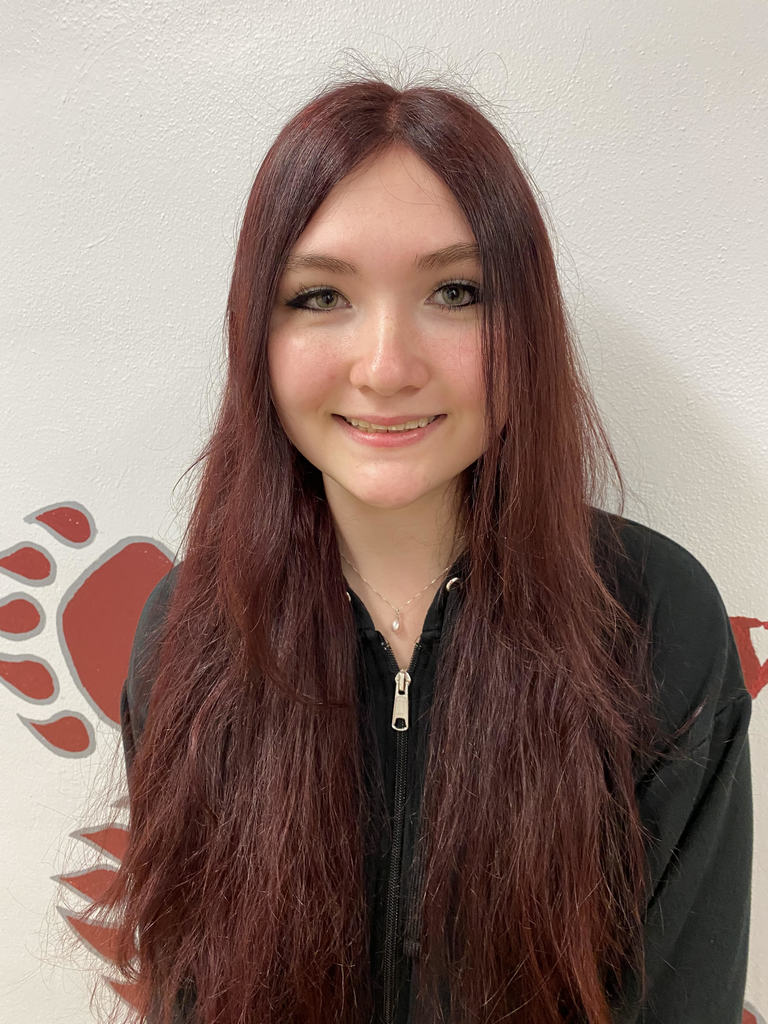 Our Grizzly Athlete of the Week for April 11-16th is.... Jane Roloff (10) Track & Field Parent are Casey & Laura Roloff Other Sports: Cross Country Favorite food: Pasta Biggest influence and why: My parents for always running with me and keeping me motivated College plans: Go to a four year college and possibly run Track & Cross Country Accomplishments: Jane dominated the girls long distance races at the recent Ray Ryan Grays Harbor Track and Field Championships in Montesano. She won the girls 1600 meter race as well as the Girls 3200 meter race. She had a 40 second PR in the 3200m race. Jane also ran the 3rd leg of Hoquiam's winning 4x400 meter relay championship. Jane is improving every week with her hard work and dedication. Way to go Jane!!!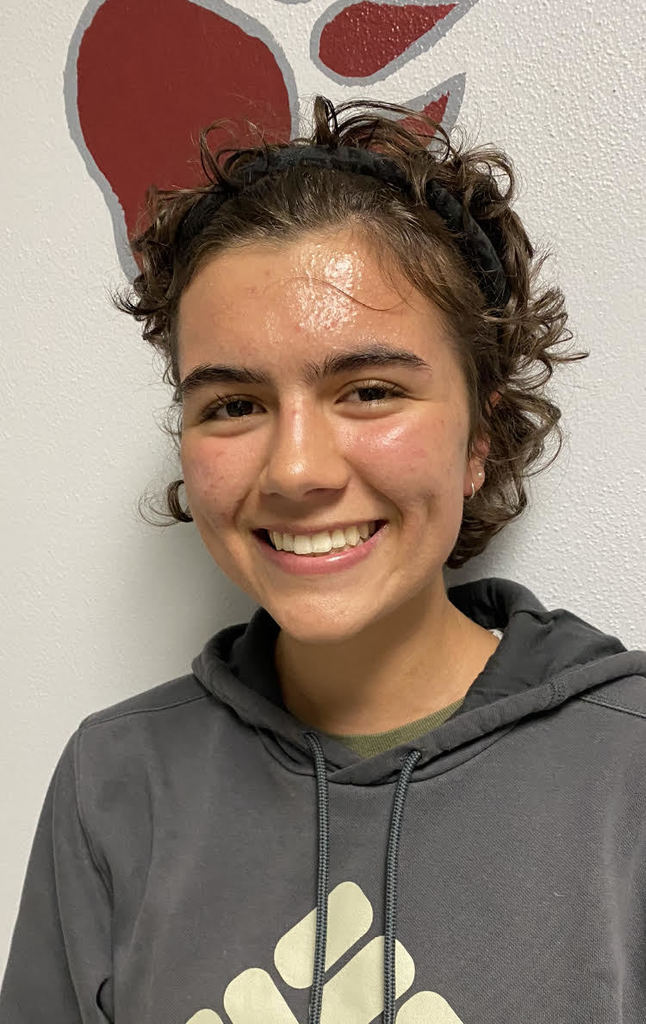 Our Grizzly Athlete of the Week for April 4th -9th 2022 is... Logan McMinn (11) Varsity Baseball Parents: Rich & JoAnn McMinn Other school activities/clubs: Running Start Student Favorite food: Sushi Biggest influence and why: My brother Troy College plans: Undecided Accomplishments: Logan delivered a hard double over the head of the left-fielder on Thursday night versus University Prep at Olympic Stadium. Logan has been a huge impact player for the Grizzlies this baseball season. He is leading the team in runs scored, is second on the team in hits and also RBI's. Logan is a savvy player who has incredible baseball instincts. Versatile on defense as well with 3rd baseman, catcher, short stop and pitcher as options. Nicely done Logan – "grab a sprinkle"!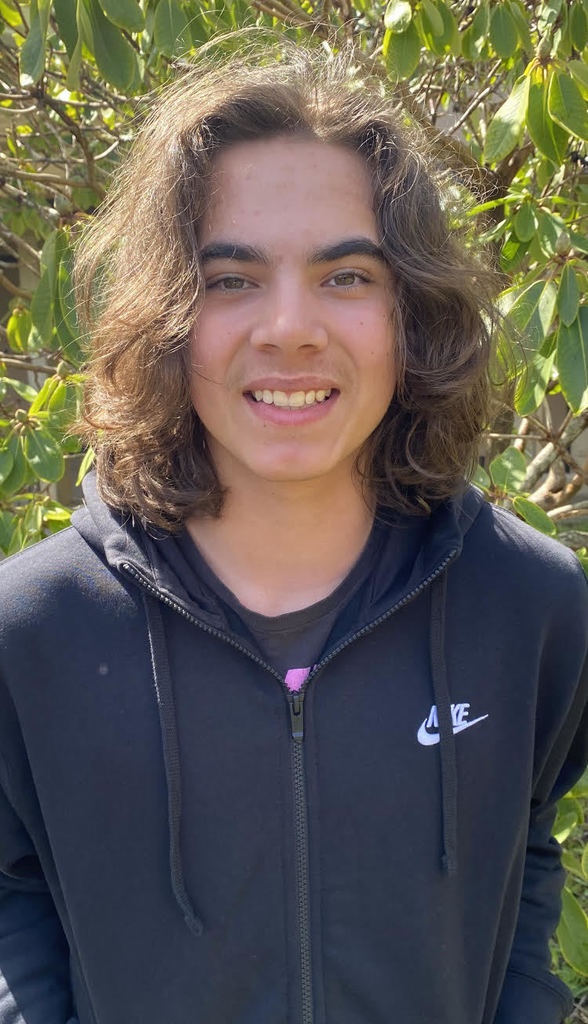 Welcome back from Spring Break!!! We are excited to be heading down the home stretch for this school year. In the coming weeks students will begin state testing and finishing assignments and projects for the end of the school year. As a reminder if you or child experiences symptoms of COVID-19 please stay home. COVID-19 testing in school helps keep students in class and doing the things they enjoy. After being out for the last week HSD wants to remind you we offer regular COVID-19 testing at the middle school each morning starting at 7:30am. Testing is available for students, staff and families that need it. Our goal is to keep our schools healthy and safe and finish the year strong. If you have any questions regarding COVID-19 please contact Nurse Rhianna or Jason Ihde.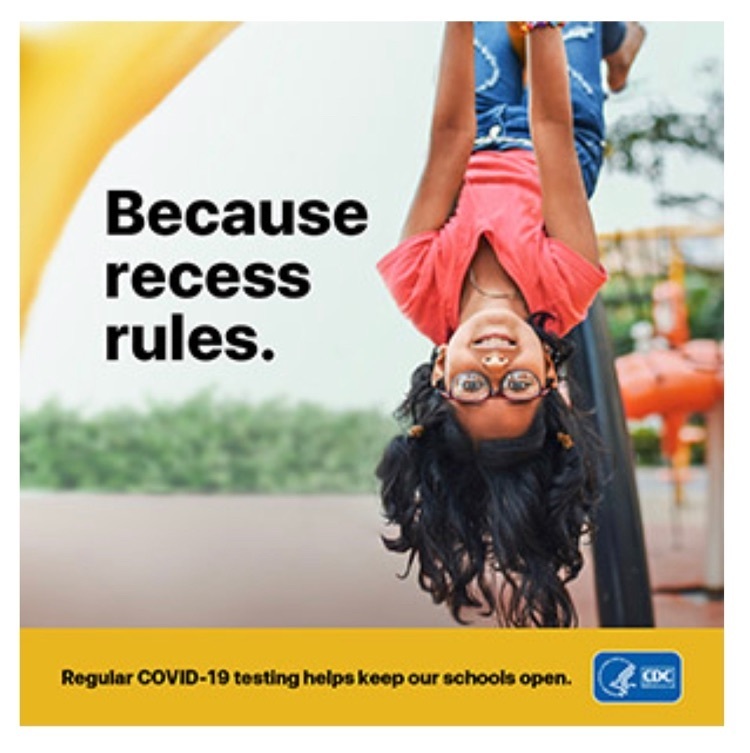 Our March 28-April 2 Grizzly Athlete of the Week is Carron Blood (11) in Fastpitch Parents: Jeremy & Brenda Blood Other Sports: Volleyball Other school activities/clubs: Honor Society, Professional Medical Career Favorite food: Macaroni & Cheese (Gotta be Kraft) Biggest influence and why: My Mom and Dad- they push to try 110% everyday, they are always there for me when I need someone to talk to or lean my head on their shoulder. College plans: My plan is to go to Grays Harbor College and receive my associates in science as an RN Nurse. Then work towards my Bachelors in business at university. Accomplishments: Carron hit two home runs, drove in 4 runs and was the winning pitcher in our 7-4 win against Monte on Friday April 1st. She was also the winning pitcher against Monte on Tuesday March 29th. Carron continues to work hard in all areas of her game, pitching, hitting and the outfield. She has a positive attitude and never seems to get down on herself or her teammates. Carron is a positive influence on the morale of our 2022 Grizzly Fastpitch team.
Grizzly Athlete of the Week for March 21-26th...... Kristina Goulet (10) ~ Varsity Track & Field Parents: Randall & Brenda Goulet Other Sports: Volleyball Other school activities/clubs: ASB, Honor Society Favorite food: Apples & Peanut Butter – the best snack! Biggest influence and why: My biggest influence would be my sister Elyse. She graduated in 2019 and was a 4 year letter winner in Volleyball & Track. Her past records and dedication to her sports motivates me to work hard and be better. College plans: I hope to study abroad in Europe through the University of Washington. Possible interests are Teaching or Environmental Studies. Accomplishments: Kristina had a great day at our recent league meet in Hoquiam on March 23rd. She was a big contributor to the Hoquiam Girls team that placed 1st in our meet with five schools. Kristina won two events and placed 3rd in another: 1st place: 400 meters with a personal best time of 68.1, 1st place: 4x400 Relay and 3rd place: Pole Vault. As a sophomore, there is a lot of success ahead in Track & Field for Kristina!! Congrats Kristina!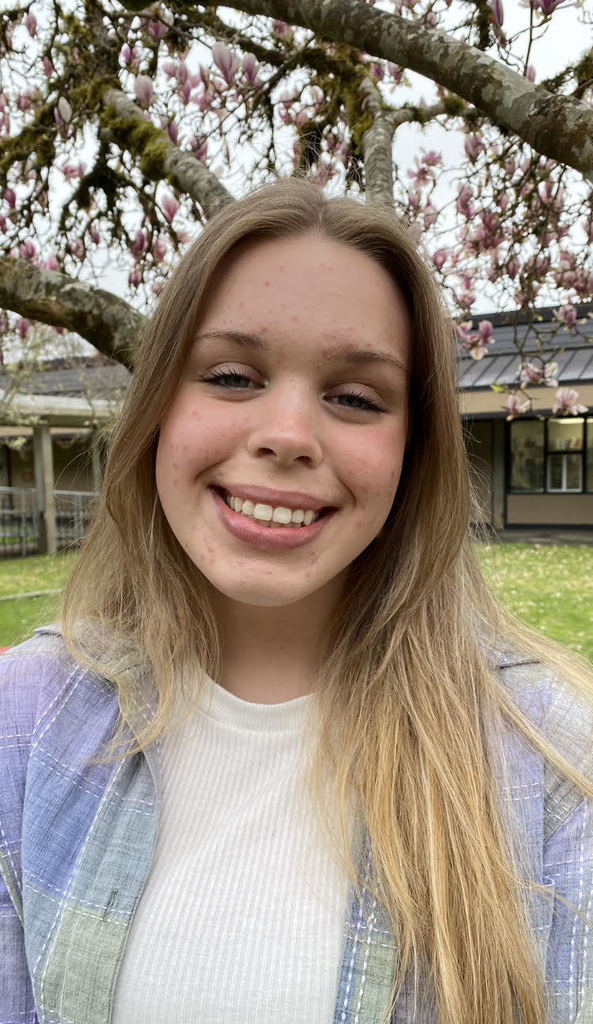 Spring Sports welcomes our first Grizzly Athlete of the Week... Kolby Skolrood (12) March 14-19th Varsity Boys Soccer Parent: Donald Skolrood Other school activities/clubs: Running Start Favorite food: Chicken Biggest influence and why: My sister, she set the standard for my academics. College plans: Undecided Accomplishments: Kolby is our main center back and has continually proven to be a very dedicated player ready to take on any challenge. Kolby is also great team player! In the first few games, Kolby has shown his ability to adjust to new formations as well as working with and helping new players. Kolby's leadership on and off the field will be critical to our team this season. Way to start the spring season strong Kolby!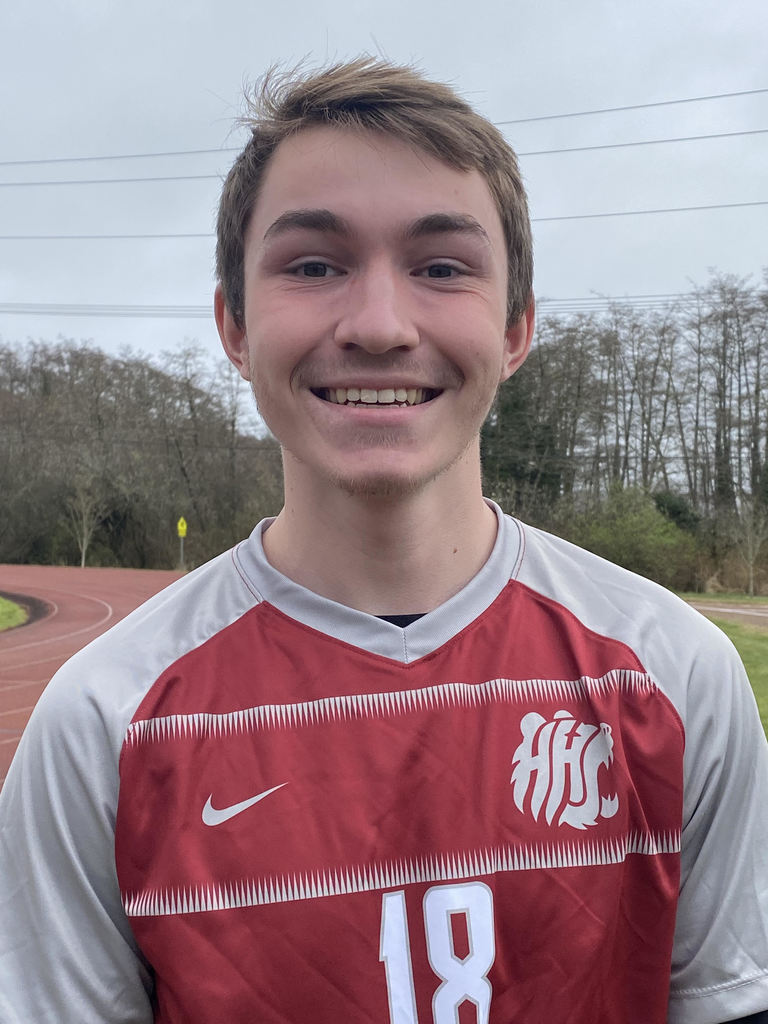 Parents, Hoquiam High School will be participating in the English Language Arts State Test on Thursday March 24, 2022. This will impact Sophomores and Juniors. Seniors will have a two hour late start on this day.

Reminder that Monday February 28th is a half day early release for all Hoquiam School District students for district staff professional development.

Alert: Premier Medical Group Covid Testing. Parents/Staff may have received a text message of covid test results claiming the test is for today. This data was being updated from previous testing and was communicated again by mistake. PMG apologizes for the confusing message and is working to correct this. If you or child did not test with PMG today then disregard the message from today. If you have any questions please contact Jason Ihde or Rhianna Culican, RN for more information.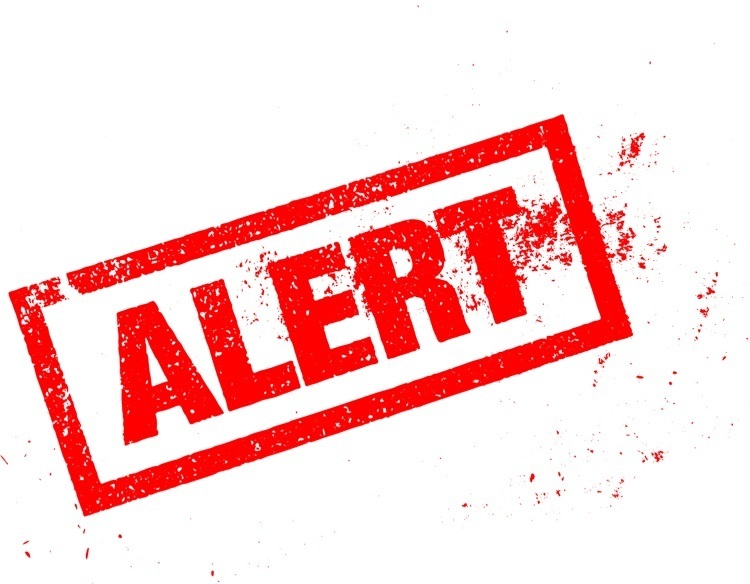 Celebrating our State Bound Wrestlers and Musicians at lunchtime!!! Ana Aguilar - choir Tommy Catron - Band Sarah Morgan - Band Jane Spacek - Band Minh Thi Butler - Band (she made it into the All-State Orchestra which is HUGE) Oliver Bryson (9) Anthony Burtenshaw (11) Siosi Villarreal (12) Way to go GRIZZLIES!