Congratulations to 2022 Graduate Ellie Winkelman who has signed a Letter of Intent at Green River College to compete for the Women's Soccer team! She has worked so hard towards this goal and will be a tremendous leader, teammate & player for the Gators! Way to go Ellie! ⚽️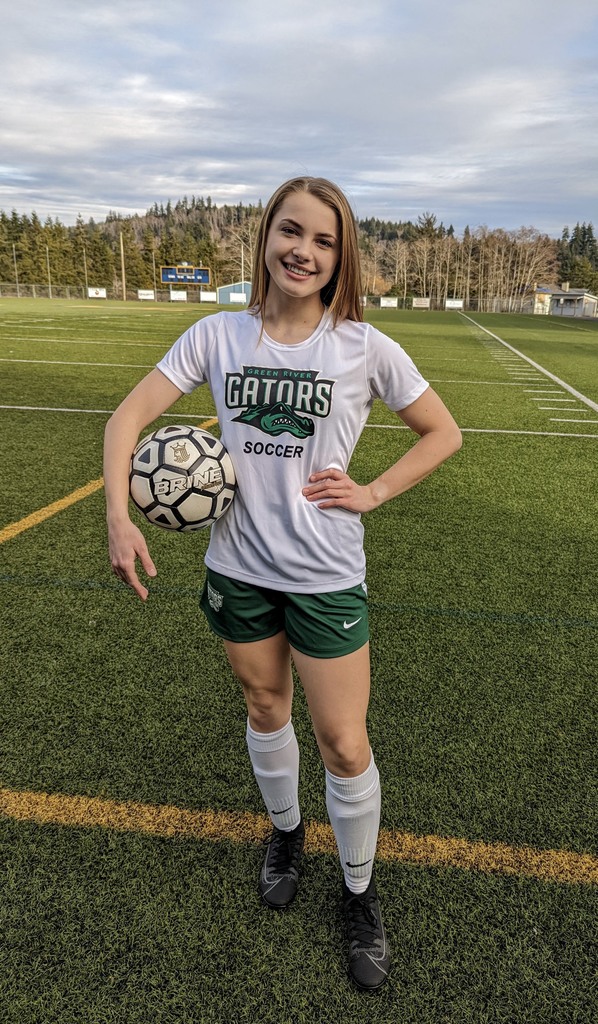 Hoquiam HS is excited to announce that 2022 Graduate Tyara Straka has signed a Letter of Intent to compete on the University of Oklahoma Track & Field Team! Tyara will compete in the Shot Put and Discus. This is an outstanding accomplishment and the Hoquiam Community looks forward to adding Oklahoma to our list of favorite athletic programs! Congrats Tyara!

This week celebrate National School Counseling Week by highlighting and saying thanks to some of the best. Our school counselors do an amazing job supporting our students and the social and emotional needs and they a big part of the team supporting students academic needs as well. Hoquiam High School has two alumni that have chosen to take their journey to being a counselor and came back to serve students in the school and district that they graduated. We appreciate Mrs. Winkelman and Mrs. Helland at HHS!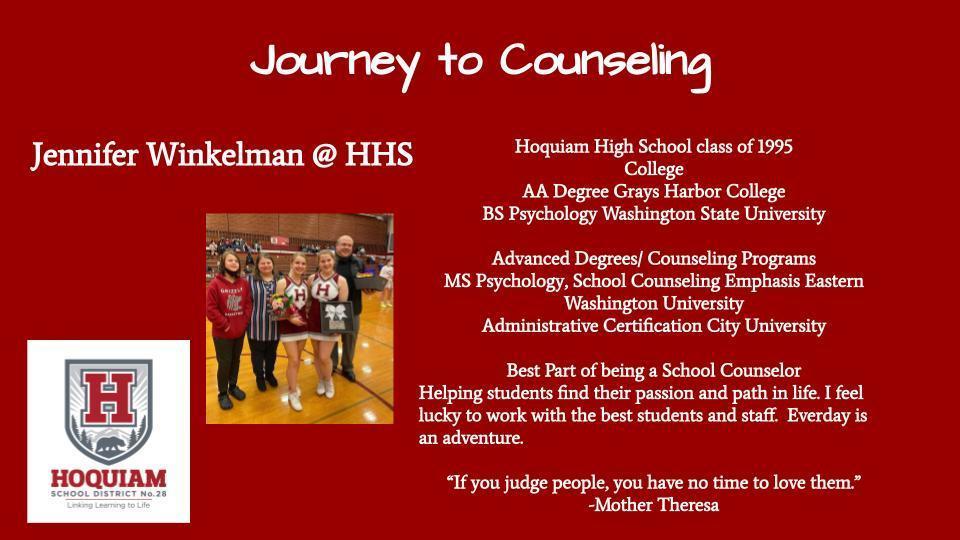 Our Grizzly Athlete of the week for January 31-February 5, 2022 is.... Oliver Bryson ( 9) Wrestling Parents: Chris & Heidi Bryson Other Sports: Golf, Baseball Other school activities/clubs: Woodshop Club Favorite food: Salmon Burger Biggest influence and why: My parents. They help me do better at things by encouraging me to try hard. College plans: Go to Trade School Accomplishments: Oliver has been on a steady rate of improvement throughout this season. His improvement propelled him to an unbeaten record at the 1A Evergreen League Duals which secured a top seed at our League Championship tournament. Through his continued hard work on the practice mat, Oliver was able to capitalize against his opponents and win the 1A Evergreen League Championship at 145 lbs as a freshman and advance to the 1A Regional Tournament. Way to go Oliver!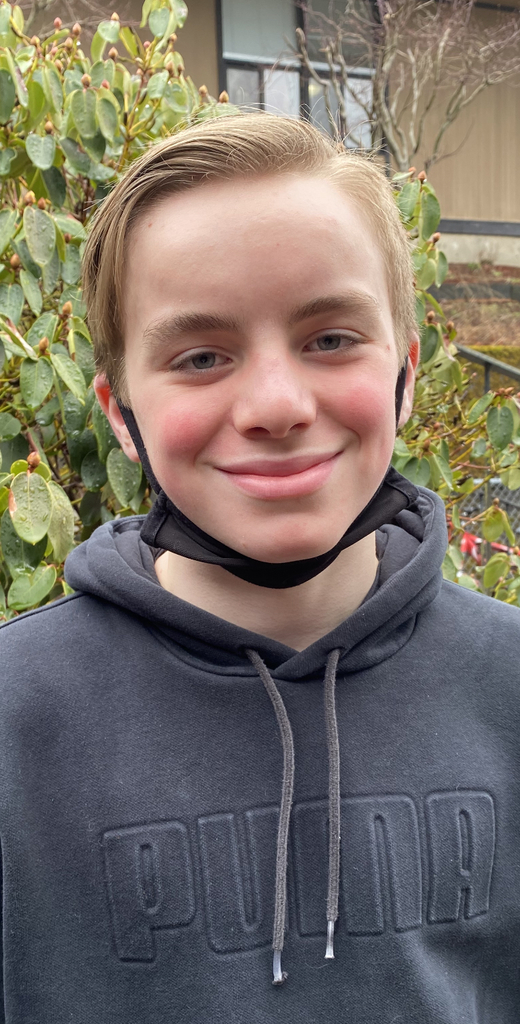 Come out and support our Drama Club this weekend as they present "You're a Good Man Charlie Brown" at Hoquiam High School. See the flyer for more information. You can pick up your tickets ahead of time at Hoquiam High School between 8:00 AM and 2:30 PM or get your tickets at the door. Seating will be limited and masks will be required during the event.
Our Grizzly Athlete of the Week for January 24-29th is.... Kamryn Krohn (12) Varsity Girls Basketball Parents: Shane & Jen Krohn Other Sports: Volleyball Track & Field Other school activities/clubs: HOPE Squad, Honor Society, FCCLA Favorite food: Pizza Biggest influence and why: My parents alongside my sisters. They always push me to be the best and will help me with anything! College plans: Attend WSU and do something with kids, animals or athletes. Accomplishments: Kamryn had a great week against opponents Tenino and Elma. In a big team win vs. Elma Friday January 28th, Kamryn had 12 points, 5 rebounds and four steals. During her Senior season, Kamryn has demonstrated great leadership and is the ultimate Grizzly teammate! Way to go Kamryn!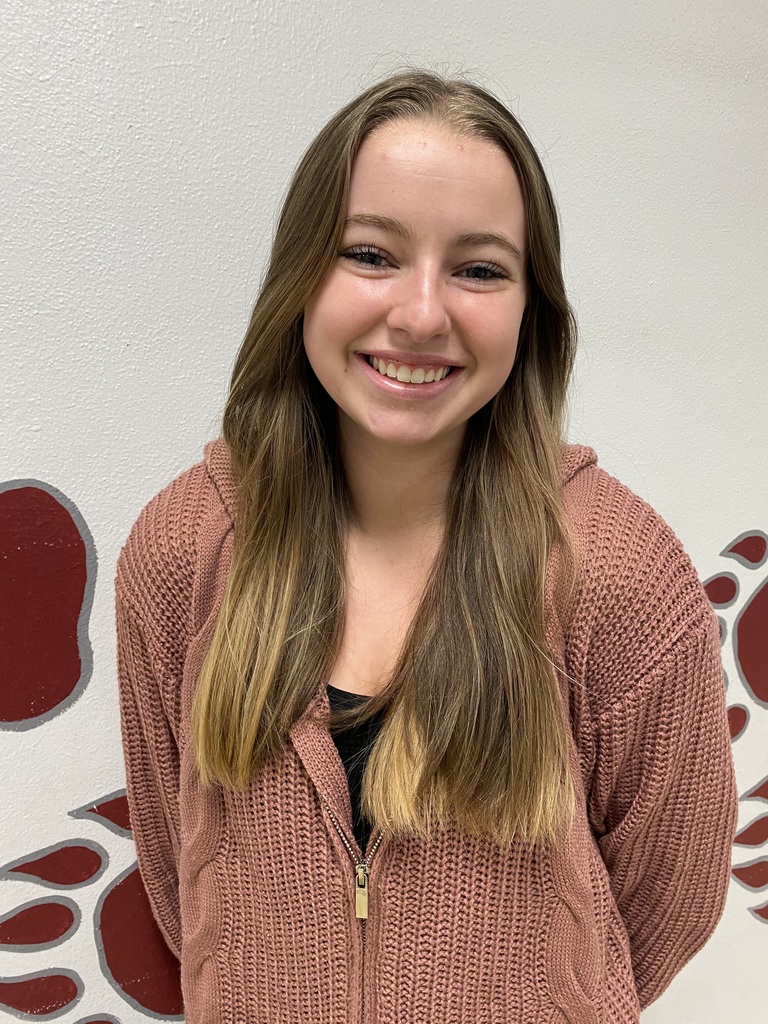 January 31, 2022 9:30am: Our Varsity Boys Basketball contest at Montesano tonight, 1/31, will now start at 6:00pm. There is no JV contest with Monte tonight. The Varsity game is a stand alone game. All spectators are welcome at Monte 6:00pm. GO GRIZZLIES!
Hi all, The past 10 days we have had about 30 GRIZZLY Female Athletes as of 1972 and also some Female Graduates prior to 1972 sign up to attend our Grizzly Title IX 50 Anniversary Celebration. There was communication about this date being changed to February 4th early Monday morning via Facebook. Hopefully this email is not the first time you are hearing about a reschedule but if so, hopefully you have Friday February 4th open to join the festivities. If you know of folks who should be attending, please reach out and have them complete GOOGLE Docs or email me so I can gather their information. HONOREES PLEASE COMPLETE THIS SURVEY ASAP - Click the link below!!!!
https://docs.google.com/forms/d/e/1FAIpQLSdw-llx1OSoJHZTtfhMTVXVe_IsTwydGiPnSMFG2vRPmWgzCA/viewform
. There is also a change of location for check in. Please come to the Student Center in the Admin Building for check in. Our ASB leaders will be there to greet you, pass out t-shirt's and other trinkets. We will have a photo station also in the Student Center with a Grizzly backdrop for selfies, pics with friends/family etc. We have our fantastic Grizzly Band prepped and ready to go. Cheerleaders are in the loop and in the near future we will communicate with our current Grizzly GIrls BB team and our opponents - Rochester. If you know of Grizzlies who qualify to attend this celebration as an honoree - Female Grizzly Graduate prior to 1972 and Female Grizzly Athlete who graduated after 1972 - spread the word and encourage them to attend on February 4th. We should easily have lots of women present which provides us a great opportunity to tell the story of 50 years of progress in female sports. Folks can email me at
aduvall@hoquiam.net
or call my cell phone 206 714-5402 if needed. GO GRIZZLIES!
Grizzly Athlete of the Week - January 17-22, 2022 Siosi Villerreal (12). Varsity Wrestling Parents: Mike & Nani Villerreal Other Sports: Football Other school activities/clubs: Automatic Tech Favorite food: My Dad's Street Taco's Biggest influence and why: My Dad – he pushes me give 110%. He is always supportive of me. College plans: Serve a Church Mission and then attend BYU-Idaho and study Fisheries & Wildlife Management Accomplishments: Siosi won his first High School Varsity tournament this past week at Raymond's Doug Makaiwi Memorial Invitational in the 220lb weight class. Siosi overcame challenges this season to be able to earn success and has positioned himself well to make a deep run in the upcoming postseason. Siosi has been very healthy so it is very exciting to see what he has accomplished in his final high school season. Keep up the good work Siosi!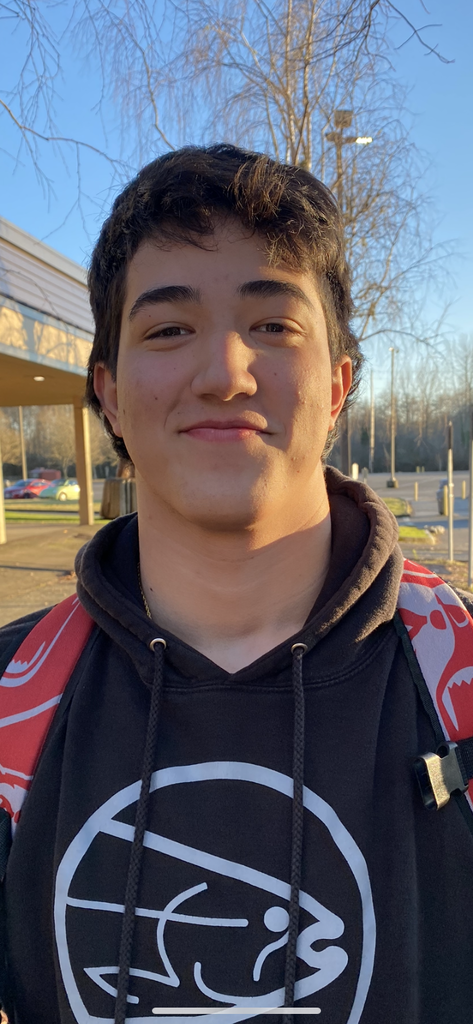 Community notification regarding temporary changes to athletics. Dear Hoquiam Family and Community, At the time of this letter our middle school academic program has pivoted to remote learning. This decision was not made lightly, as it was out of an abundance of caution in hopes to address our growing number of COVID-19 positive students/staff in the school setting. We have witnessed the impact socially and emotionally on our students and understand the role athletics and physical activity plays in supporting emotional wellbeing as well as physical wellbeing. We have elected to continue our sports programs after school at the middle school in part because of the regular COVID-19 testing that is performed on ALL of the athletes, coaches and volunteers in these athletic programs. Because we have a regular testing protocol in place (since Nov 2021) we have been able to monitor and ensure the health and safety of ALL athletes and coaches while practicing and competing. In the coming weeks our high school athletes will be winding down the winter sports season and entering postseason competition. Our goal is to have all of our athletes and coaches safe and healthy in order to finish this season and represent Hoquiam with honor and pride. As a moderate move, and in coordination with our athletic director and building administrators, we will be implementing a NO SPECTATOR policy for our home high school and middle school events at least until January 31st. Our athletic director is working to move contests, including middle school contests to the high school gym as those can be viewed Live or On Demand through the NFHS site:
https://www.nfhsnetwork.com
With High School playoffs two weeks away this proactive step increases the chances to keep our participants and coaches healthy so we are at full strength down the stretch. Our Athletic Director will continue to communicate sport specific information to each of our MS and HS sports teams via Final Forms. If there are any questions or concerns please contact our Athletic Director, Annette Duvall @
aduvall@hoquiam.net
or her district phone at 360-538-5381. Should the district receive additional guidance from our local health officials, we will adjust appropriately and of course communicate any change of plans with our community. We will continue to share updates as necessary with all students, staff, families and our community through our website:
www.hoquiam.net
as well as on our district FB page. Thank you in advance for understanding and supporting this intermediate step with No Spectators until at least January 31st. Respectfully, Mike Villarreal

Community Based testing at Hoquiam High School has been cancelled for tonight due to staffing shortages with our community testing partner PMG. We will update Friday if there are any changes.
Title IX 50th Anniversary Celebration for HHS Female Grizzly Graduates: Did you know that 2022 is the 50th Anniversary of TITLE IX?? Hoquiam Athletics would like to invite any and all Grizzly Female Graduates who competed in WIAA sports during their HS years to be our "honoree" on January 26th Girls Varsity and JV Girls Basketball games! We would like our "honorees" to show up by 5:00pm in the gym foyer. We have a full evening of celebration and recognition planned for all who can be involved. Please complete these questions asap as well as forward/spread the word with your HHS female athlete social network. For Female Graduates prior to 1972 - we invite you as well as it was females prior to 1972 that lead the charge for equality and implementation of TITLE IX. YOU ARE THE TRUE PIONEERS OF TITLE IX!!!! Let's use every form of communication possible to invite all previous female Grizzlies who compete in athletics to our celebration on January 26th. Complete the form that will show up from this link:
https://docs.google.com/.../1FAIpQLSdw.../viewform
Your survey is our primary attendance list which will be used to provide t-shirts and other celebratory items. Forward the link to ANY & ALL Grizzlies and let's attend the girls contests on January 26th 5:000pm HHS Gym with great PRIDE to celebrate 50 years of female athletes! Share...Share...Share! GO GRIZZLIES!

We are back with Grizzly Athlete of the Week! January 3-8th is.... Sarah Morgan (10) ~ Wrestling Parents are Kyle and Kari Morgan Other Sports: Cheerleading Other school activities/clubs: Marching Band, Concert Band, Weight Lifting Favorite food: Chicken Fettucine Alfredo Biggest influence and why: My older sister for teaching me to give everything I do my all because life is too short to not strive to be your best self. College plans: Get my AA during my Jr and Sr. years at HHS. Then move onto a 4 year University/College right after graduation. Accomplishments: Sarah has been tremendously committed to the sport of wrestling since starting last Spring. She attended two camps during a summer when those opportunities were few and far between and never stopped looking for a chance to improve. Finally getting back to full strength Sarah was able to get onto the mat for the first time January 8th at the Bash at the Beach. Sarah shook of some rust in her first match to continuously score many near fall points ending the day with two pins vs. her opponents! Sarah is always a positive influence and when she's not on the mat she can be found cheering on her teammates. Way to go Sarah!!!
December 27th 3:45pm Due to weather and as a directive from both Superintendents as well as the Director of Transportation, the Aberdeen vs. Hoquiam Boys Basketball contests on 12/29 have been postponed. Please share out. Stay warm and safe. GO GRIZZLIES!
As of 4:00pm on 12/26, our JV and V Girls Basketball games at Aberdeen HS on 12/30 is postponed. We will look for a reschedule date in January. Stay safe! AD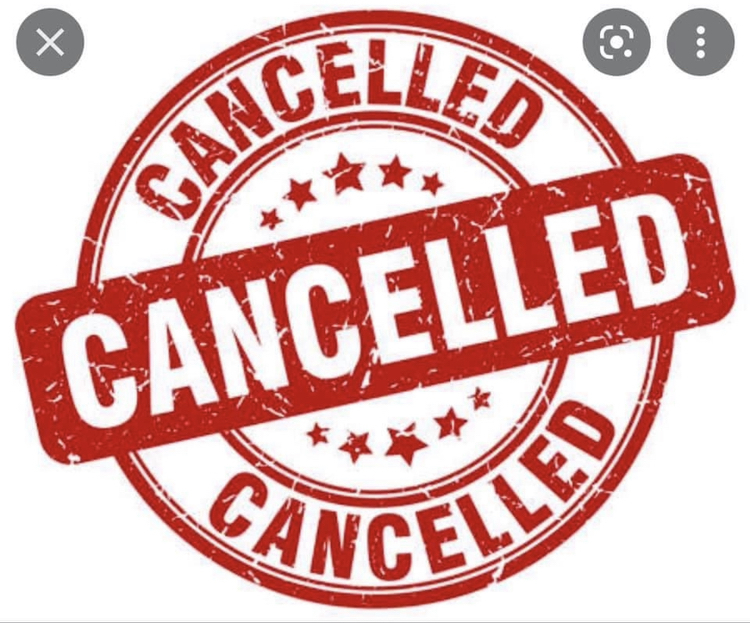 Hoquiam School District has partnered with Premier Medical Group and is offering Covid testing at HHS Gym TODAY from 10:30am-12:00pm. Testing is free and requires a registered account with PMG. This site is open to any one needing to be tested and not just students. Children under 18 will need to have a parent/guardian present to complete registration. If you are already registered with PMG there is no need to register again. For the latest information on the newest variant of Covid check out the Grays Harbor Public Health website
www.healthygh.org
Our Grizzly Athlete of the Week for December 13-18th is... Ashlinn Cady (11) ~ Varsity Girls Basketball Parents: Angie Folkers, Craig Cady Other Sports: Volleyball, Fastpitch Other school activities/clubs: ASB, Honor Society Favorite food: Strawberries Biggest influence and why: My mom because she always pushes me to be my best and I look up to how good of a person she is. College plans: I plan to go to a four year university and then go get a good job. Accomplishments: Coach Allan shares that Ashlinn had a strong performance in the Grizzlies home game vs. Aberdeen on 12/17. She had 12 points along with 8 rebounds which are season high stats for her. Ashlinn is a player that improves daily and competes every second she is in a game. Way to go Ashlinn!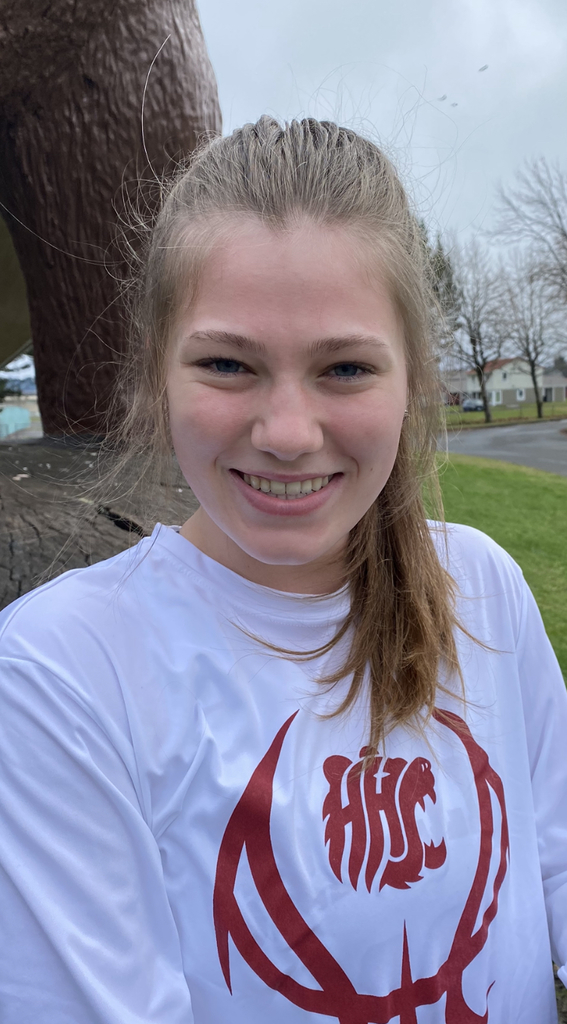 Athletic update 12/15/21: Our traditional Girls Wrestling Stocking Stuffer Invite set to be held in the gym at Hoquiam High School on 12/22/21 has been cancelled/postponed. We are aiming to reschedule sometime in January 2022. GO GRIZZLIES!
Urgent Message 12/15/21 - Due to weather, our V and JV Boys Basketball games on Wed 12/15 vs. Columbia White Salmon have been cancelled. Please spread this information to as many folks as possible. Thank you. GO GRIZZLIES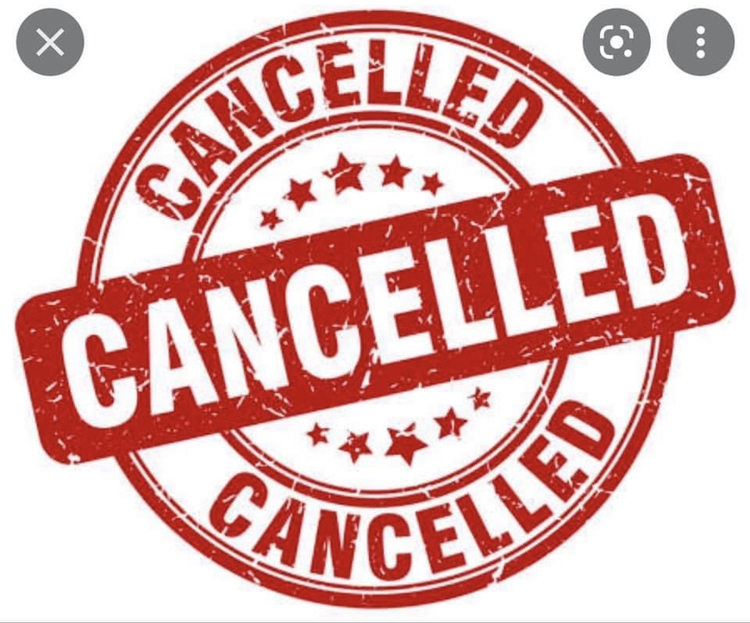 Grizzly Athlete of the Week for December 6-11, 2021 is.... Jake Templer (11). Boys Basketball Parents are Brandon & Darci Templer Other Sports: Football, Baseball Other school activities/clubs: Weight Lifting, Spanish Favorite food: Mac & Cheese, Chicken, Dynamites Biggest influence and why: My Dad and Mom because they always help be my best self. College plans: Go to college, play baseball and then become an Athletic Director. Accomplishments - Coach Blumberg states that "Jake displays the quality and character every athlete should strive for. He is dedicated to his craft and displays unselfishness as a teammate. Jake is a player who demonstrates this unselfishness on the court and also leads by example for his teammates through a tremendous work ethic. Jake played tough defense during our two games the week of December 6-11th. He led the defense during those contests with his effort and resolve. Jake is a super team player and is always willing to help the team wherever it's needed." Congrats Jake and keep being the model of hard work!